CORRÉCTOR 2.0
NEW
detergents
cleaning and maintenance
chemical products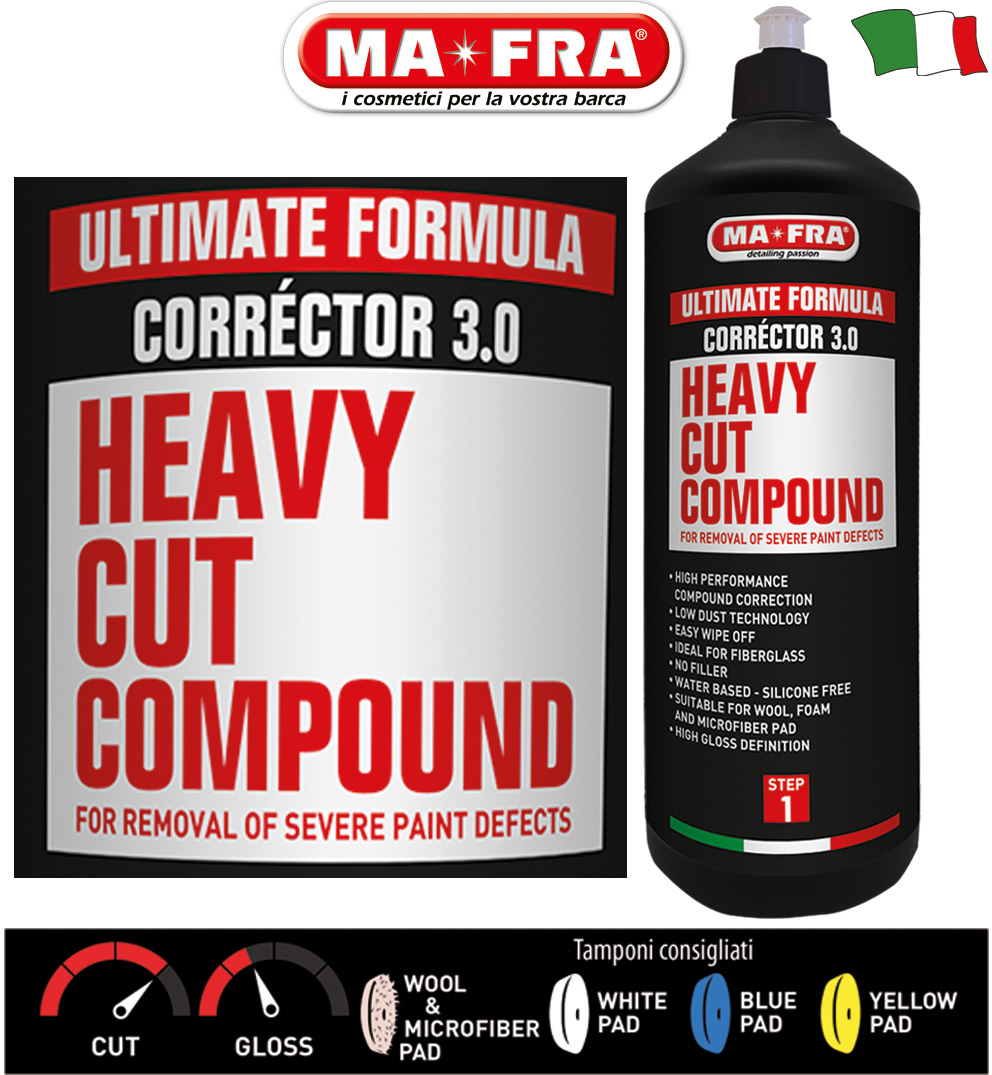 POLISH AND ABRASIVE ANTI-SCRATCHES FOR FIBERGLASS AND PLEXIGLASS
CORRÉCTOR 2.0 is a versatile compound without silicons and fillers, water-based which, thanks to its Micro Abrasive Technology (M.A.T.) formula, guarantees a clean cut and an excellent finish during the cutting phase.
Ideal both for orbital and rotary use (with wool, foam and microfiber pads).
Because of its versatility, it is very similar to an ALL IN ONE polish but without the use of fillers that only cover scratches without removing them.
The product is ideal both for hard and soft surfaces and deeply removes any sand marks up to P1500 and scratches, without filling, even on transparent anti-scratch, OEM and repainted surfaces. It can also be used on transparent protective films without damaging them, effectively eliminating the signs of time.