HOOK-EYE - UNDERWATER CAM
NEW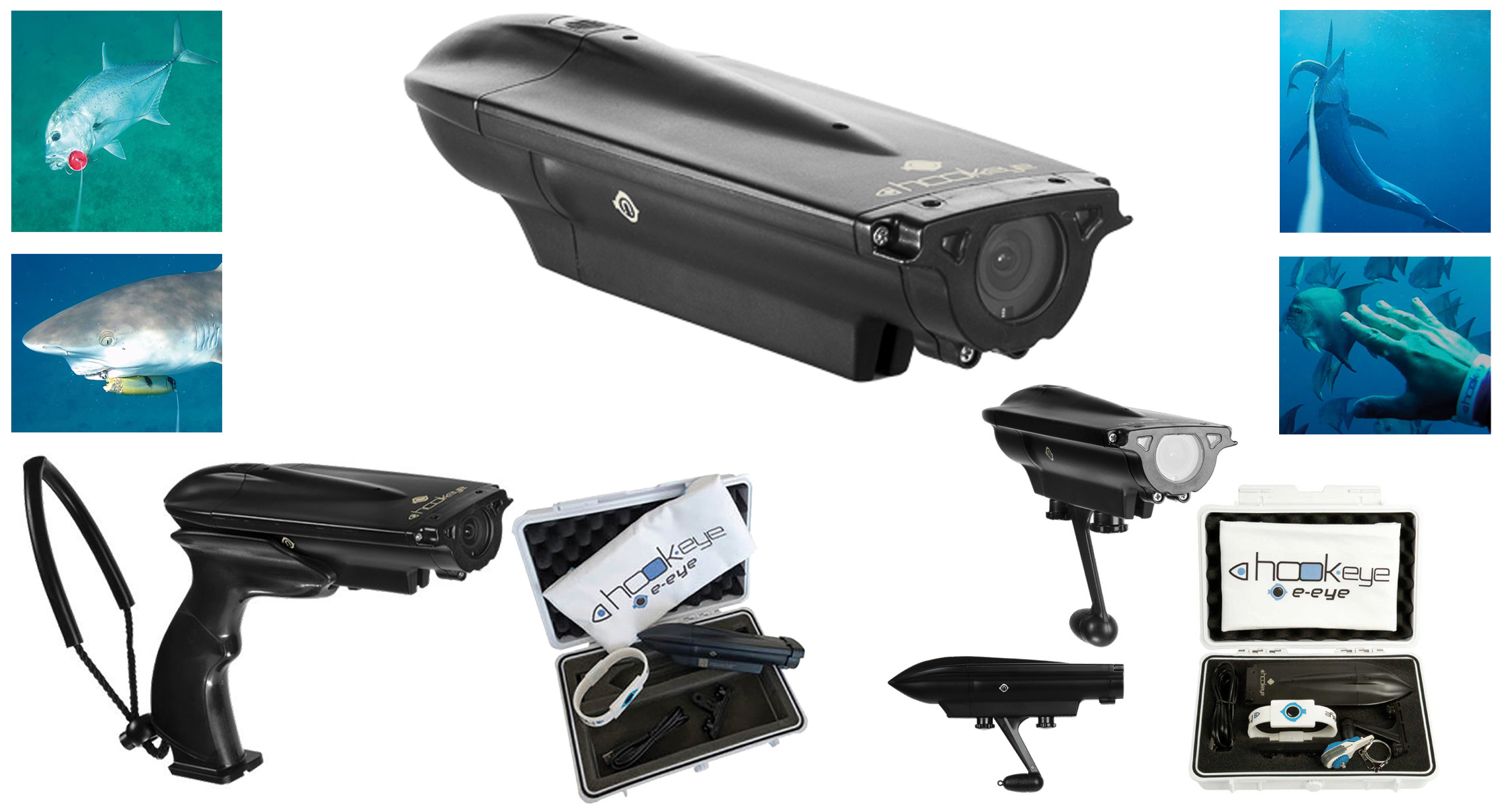 Hook-EYE underwater cam designed and developed to shoot high-definition videos at high speed and big depths while remaining stable, delivering unprecedented perspective really unique in the underwater world and fishing activities. The action Cam thanks to its hydrodynamic shape is the ideal device with unparalleled technical features, but manageable and easy to use.
Designed to capture fast action even in extreme conditions inside and outside the water. The kit for sportfishing provides a PATENTED connector that allows it to fit any type of line without interfering with fishing activity since it's free to slide on the fishing line. "It swims" like a teaser remains stable even during high speed shootings thanks to an adjustable centerboard equipped with different sized tungsten sinkers. Born for the big game, completely waterproof up to 180 meters, it's perfect for any sportfishing technique.
For Diving Hook-Eye allows you to make underwater shooting in a simple but professional way and is perfect for both experienced divers and beginners.
It does not need external "cases" because it is waterproof up to 180 meters and is magnetically activated with a practical bracelet.
The underwater Cam records full HD videos, up to 3 hours and is provided with an automatic LED lighting system that switches automatically on and off according to light conditions.
Moreover, thanks to its exclusive hydrodinamic design, Hook-Eye is neutral and swims with you withstanding water pressure.
Recording on MicroSD card (32 GB class 10) can be magnetically activated (through the supplied bracelet) or manually, thanks to the technology used for white balancing and exposure control it can be automatically done, or manually in case of particular shootings.
Technical features

Video resolution

Max FULL HD at 1080 p

Min. HD 720 p

Optical lens

F1.8

Wide angle lens

140°

Battery

2000 mAh LiPo (changeable)

Waterproof

up to 180 mt

Video modes

Codec H264 MP4 format
HOOK-EYE kit for sportfishing includes

• Hook-Eye Cam

• Waterproof case

• LiPo battery pack

• Marlin Centerboard (3,5 mm fishing line)

• Light Tackle Centerboard (up to 0.8 mm fishing line)

• 3 Tungsten sinkers (weight 30, 100 and 200 gr)

• Quick release clip and STAINLESS STEEL cable

• Universal connector

• Wristband magnet

• Microfiber cloth

• USB cable

• Silica Gel (1 gr)

HOOK-EYE for diving shootings includes

• Hook-Eye Cam

• Handle grip

• Waterproof case

• LiPo battery pack

• Universal connector

• Wristband magnet

• Microfiber cloth

• USB cable

• Silica Gel (1 gr)