POLYCARBONATE SPRITZOTTO GLASS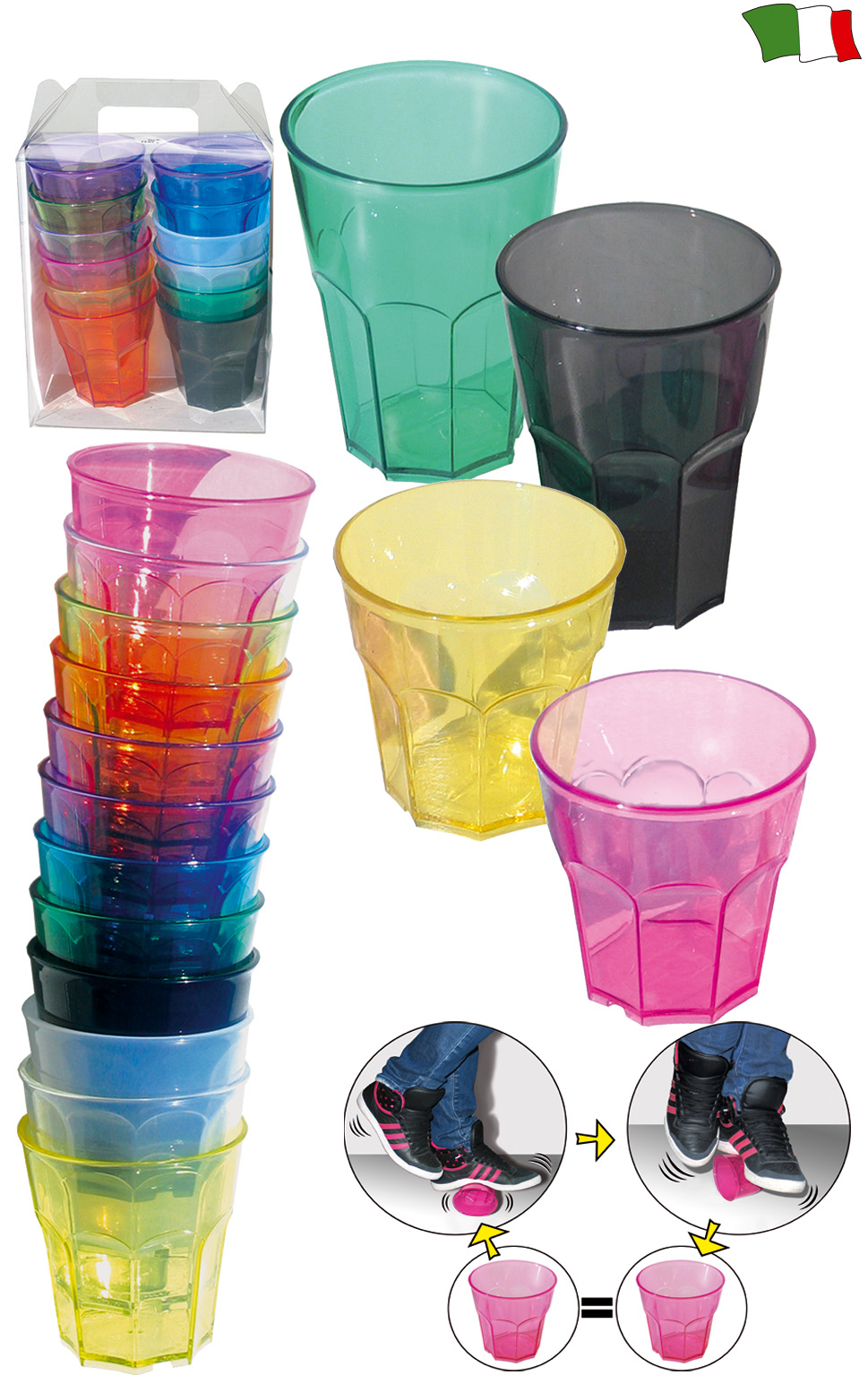 IT'S DRINKING TIME !
Colorful "Spritz" glasses octagonal shaped made of POLYCARBONATE.
The aspect is the one of glass with the benefit that the weight is 50% less and it is UNBREAKABLE, these features make the work of who operates in the catering field and free time much more easier.
The "SPRITZOTTO" glass line is ideal for country drink parties, small and great events and for any kind of place and situation where the use of drinking glass could be dangerous.
They can be used for boats, beach resorts, pools, beach-bars, open-air happy hours, disco pubs, bars and public services in general.
Many are their advantages:
• They are unbreakable
• Lightweight (50% less than glass)
• Washable in dishwasher
• Transparent
• Clear as glass is
• High temperatures resistant
• Strike resistant
• Not subject to wear
• They can be used in the fridge, freezer and microwaves oven
• Brilliant colours
• Stackable thanks to its particular design.
Available in three versions:
- 250 cc
- 350 cc
- 30 cc (MINIDRINK glass)
| Technical features | SPRITZOTTO 250 cc. | SPRITZOTTO 350 cc. | MINIDRINK 30 cc. |
| --- | --- | --- | --- |
| Capacity | 250 cc | 350 cc | 30 cc |
| Max diameter | 90 mm | 90 mm | 50 mm |
| Height | 90 mm | 120 mm | 50 mm |
| Packing assorted colours | 12 pieces | 6 pieces | 12 pieces |
| Packing single colour | 14 pieces | 10 pcs. | 5 pieces |