Home

/

SUP CORAL SEA 10.6"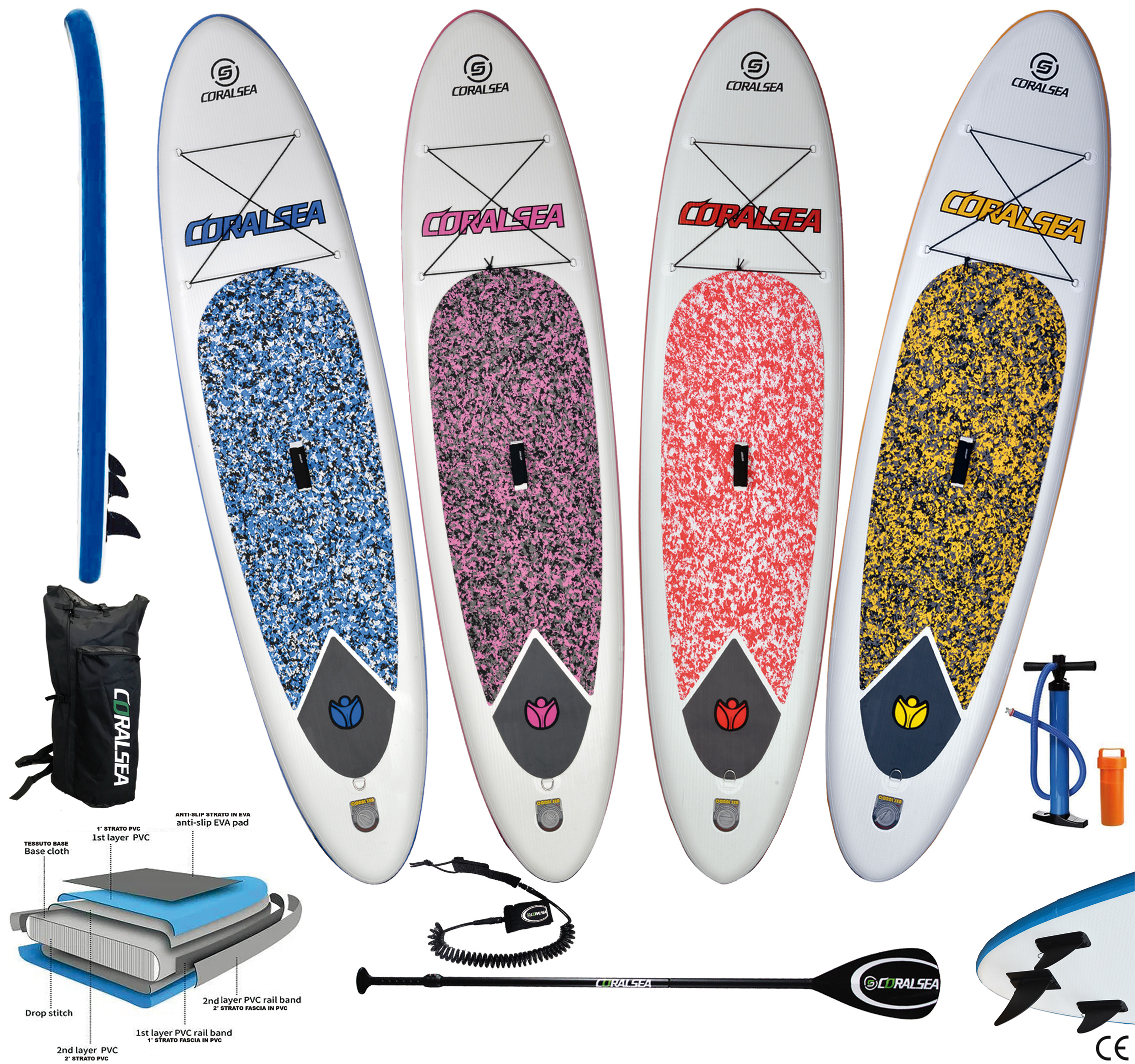 The inflatable PVC "STAND UP PADDLE CORAL SEA 10.6" with the latest drop stitch technology, is designed for any weight and any ability levels. Its high thickness gives a solidity that makes it stable and easy to ride. Ideal to have fun and to get into shape, lightweight with the possibility to be deflated and store in its bag. Its easy portability makes Coral Sea Sup perfect to be carried for holidays and ready for any watersport activity.
Supplied with carrying bag and paddles.
SUGGESTIONS FOR MAINTENANCE: Store is far from sun, deflated and in horizontal position. If stores inflated, release a little pressure and put it in vertical position avoiding to put loads on it.