Home

/

"COMPACT WAGO" SPLICING CONNECTORS
"COMPACT WAGO" SPLICING CONNECTORS
NEW
electric terminals holder
electric parts
Bus-Bar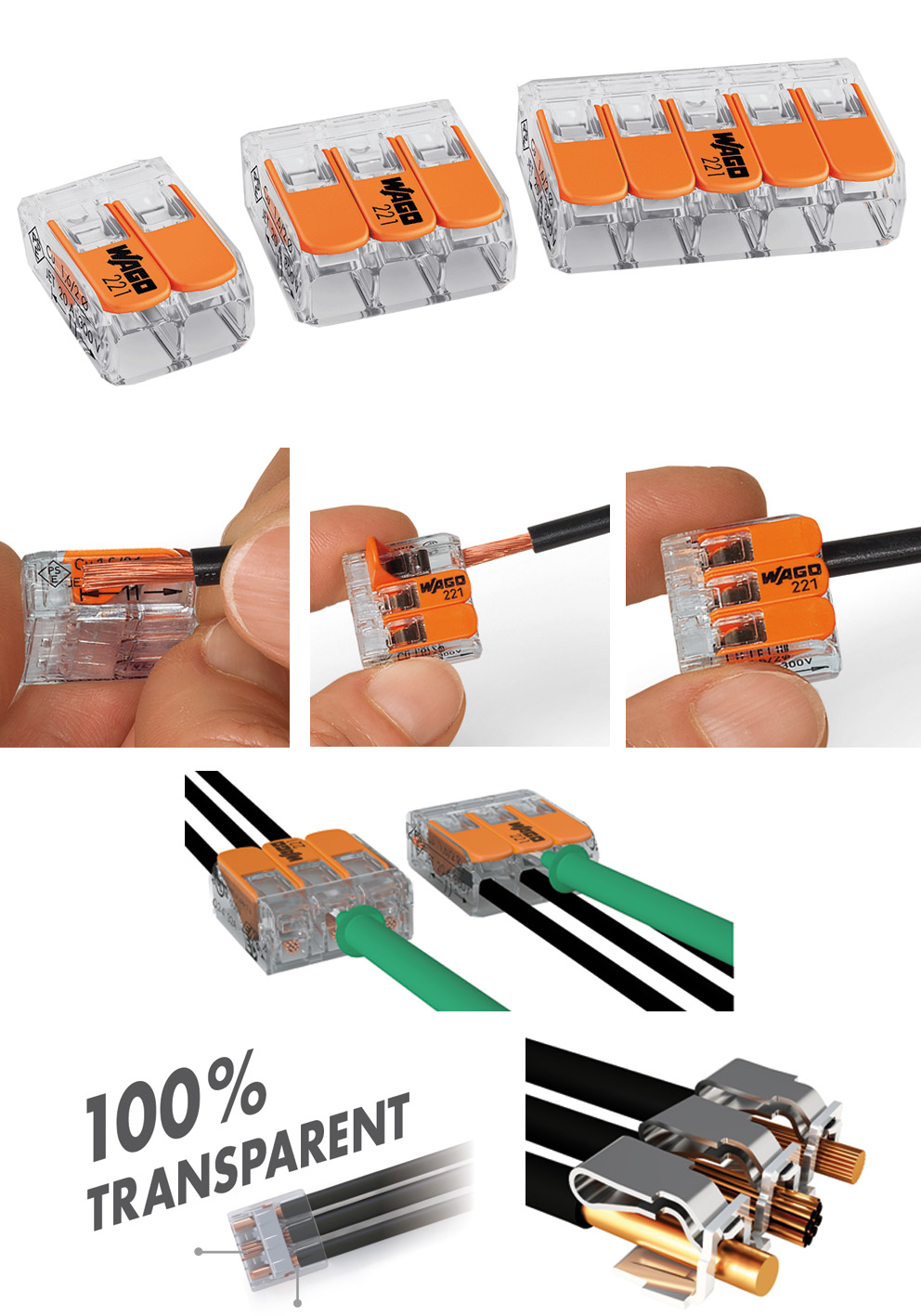 COMPACT 221 WAGO splicing connectors are used for electric installations and allow solid, stranded and fine-stranded wires to be connected faster, in less space and more reliably: this is possible thanks to their compact design, their transparent housing, easier handling and two test ports.
WAGO's COMPACT Splicing Connectors are ideal for space-restricted applications. Installation is made much easier, while providing additional freedom for future expansions.
The transparent housing allows to see if the wires are properly connected and stripped to the correct length. Furthermore, two easily accessible test ports, one in the conductor entry direction and one opposite of this, simplify testing even when installed.
The 2-, 3- and 5-wire connectors accommodate fine-stranded wires from 0.14 to 4 mm², as well as solid and stranded wires from 0.2 to 4 mm² (24–12 AWG).
They are therefore ideally suited to connect different conductor sizes and types to each other.
Ratings up to 32 A/450 V and 105 ° C maximum continuous operating temperature allow the 221 Series Splicing Connectors to be used at ambient temperatures up to 85 ° C (T85), making them ideal for small and large loads. Furthermore, approvals like ENEC or UL allow them to be used in worldwide applications.