Home

/

ELECTROMECHANICAL TRIM TABS
ELECTROMECHANICAL TRIM TABS
hydraulic kit for flaps
mechanic kit for flaps
flaps and accessories
trim tabs
trim tabs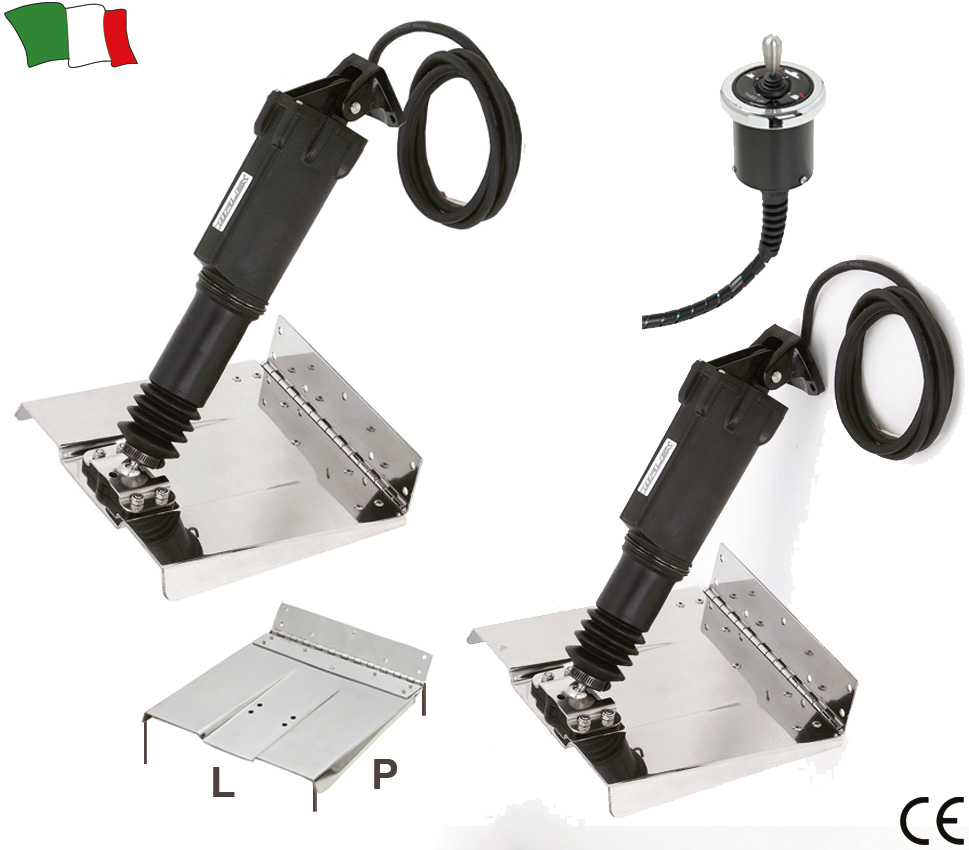 The use of electromechanical trim tab systems allow the boat to constantly keep an appropriate balance according to different navigation conditions, better engine performance, improved fuel economy and safety during navigation.
The electromechanical trim tabs feature electropolished stainless steel tabs and low consumption, high speed, composite actuators, they are built to last in the most demanding sea conditions.
Features:
• Operating system suitable to withstand high push loads.
• Possibility of easy and intuitive start up thanks to its innovative joystick (patented).
• Automatic flap re-alignment function (AUTO-LINE UP).
• Completely sealed thermoplastic resin tab actuators: maximum protection against marine environment.
• Hole hinge design (PATENTED) allows for precise retrofit replacement with Lenco® and Bennett®.
• The system does not require maintenance and is not intended for use in racing applications.
The kit includes a pair of low-consumption and high speed cylinders complete with fittings and an Easyjoy joystick. Easy installation using a quick connect bracket-actuator snap-in (patented) with electric wire protected against any wiring damage. Tabs are not included.
STAINLESS STEEL pair of tabs, with mirror polished upper surface for a better resistance to marine environment.
Cylinder with operating system through hardened steel ballscrew, suitable to withstand high push loads. New EASYJOY technology for a prompt and easy control with the innovative use of a Joystick (patented) with automatic flap re-alignment function (AUTO LINE-UP). Completely made of watertight thermoplastic resin: waterproofness is guaranteed by double seals, a rubber bellow (patented) and stainless steel shaft.
Black colour.
| Technical features | |
| --- | --- |
| Voltage | 12 V |
| Stroke | 57 mm |