Home

/

GLASS HOB WITH RECTANGULAR SINK
GLASS HOB WITH RECTANGULAR SINK
NEW
hobs with sink
single sink
sinks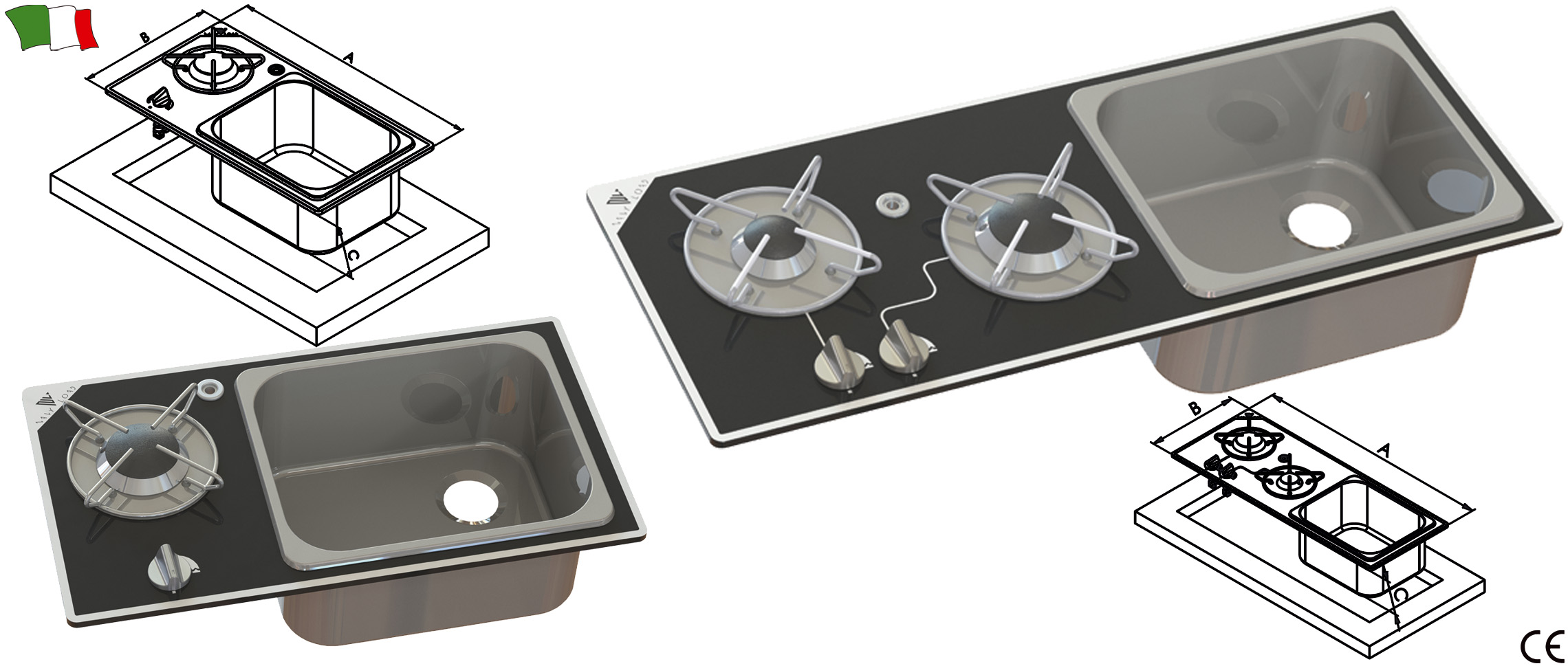 Gas hob combination of 8 mm. tempered black glass with rectangular sink made of STAINLESS STEEL mirror polished placed on the right side. Tap, pot holder and drain with plug not included (optional).
COLUMN KIT FOR PAN-HOLDER
Availability:
Available

Not available

Stock not managed
Attention: the availability status does not compromise the order!
Nevertheless the delivery time of items with Limited availability, Not available, may be postponed.
Request for item's availability