Home

/

LIFE JACKETS MED - IMO MSC 200 (80) APPROVED
LIFE JACKETS MED - IMO MSC 200 (80) APPROVED
NEW
life jackets
lifejackets
life jackets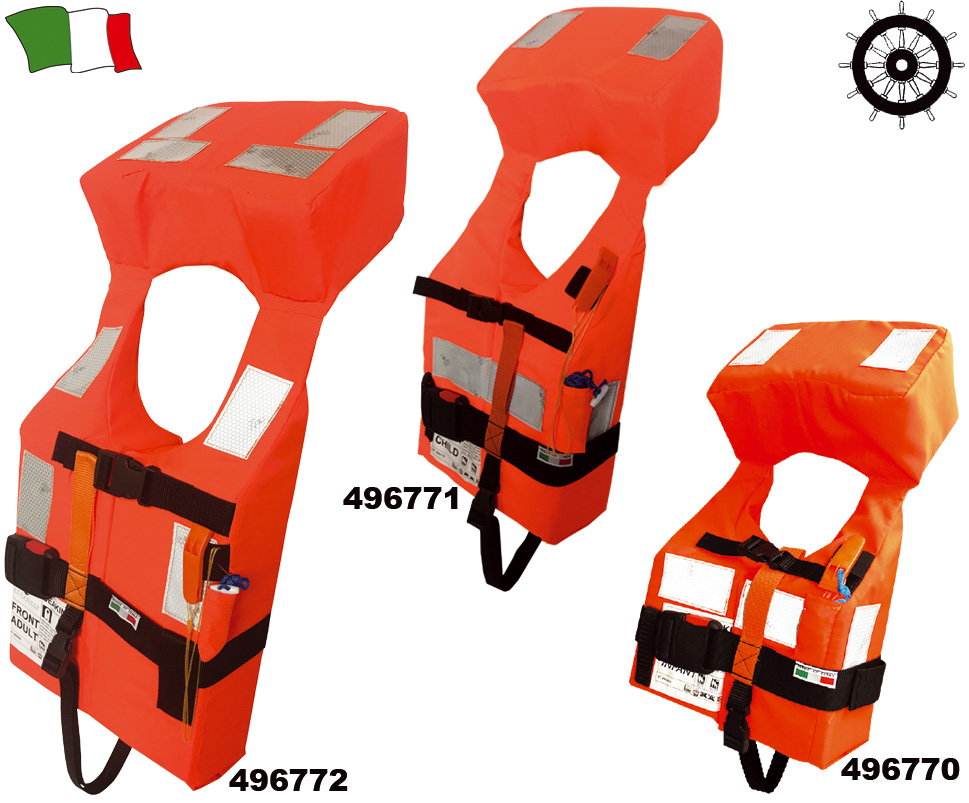 Life jackets MED homologated in compliance with RES. IMO MSC 81(70) – MSC 200(80) – MSC 207(81) – LSA CODE AS AMENDED, MARINE EQUIPMENT DIRECTIVE (MED) 2014/90/EU.
The new generation of life jackets produced according to the latest standards in terms of passengers transport, (cruise and ferries) and for goods transport (container, bulk&liquid). Highly performing with a particular design, this product has an excellent floating grade and rotation. Easy to wear and to store on board.
COMPULSORY ON BOARD OF ALL EUROPEAN COMMUNITY MERCHANT SHIPS.