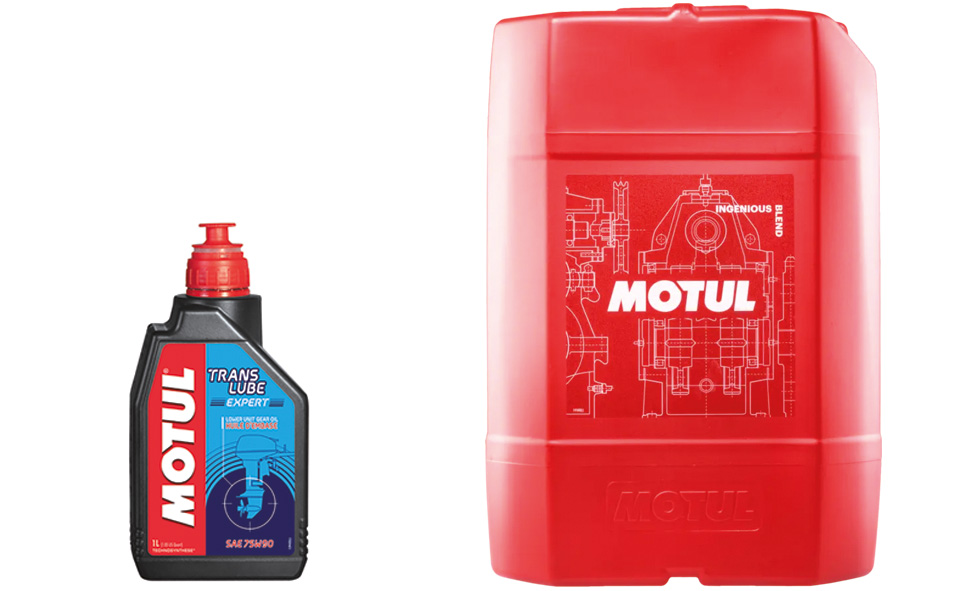 TECHNOSYNTHESE OIL FOR PROPELLER BOXES
Technosynthese® lubricant specially formulated to lubricate outboard big engine high loaded propeller boxes operating at low revolution speed, or moderate loads and high revolution speed. Formula reinforced with "extreme pressures" additive for an effective anti-wear protection, better resistance to high temperatures, extended lifetime and synthetic base stocks to increase oil film resistance even in the most extreme conditions. Anti-corrosion, anti-foam, high anti-emulsion properties.
Standard API GL-4 / GL-5 MIL-L-2105D.
SAE 75 W-90.