UNIVERSAL RAG - FISHING
clothes
cleaning and maintenance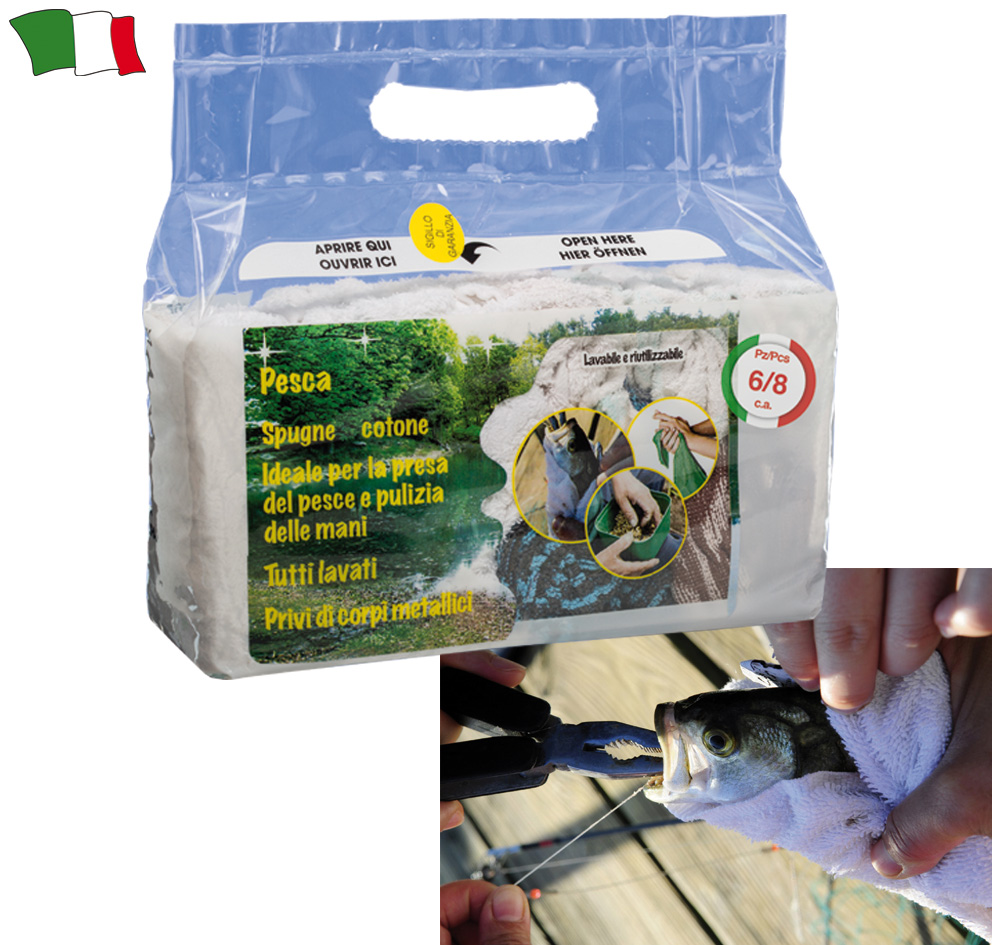 | Technical features | |
| --- | --- |
| Cloth dimensions | 45 x 55 cm (+/- 20% tolerance) |
| Weight | 400 g |
Pack of recycled, washed and high-absorbent cottons with a practical and original packaging thanks to its handle and openening and closing label.

Free of chemical substances, they are treated with products for hygenization, in compliance with Ministerial Decree of 5.2.1998.

Products composition is the result of an accurate selection of fabrics based on the kind of materials, cut and colour.

To grant safety, technologically advanced machines check the fabrics to avoid the presence of metallic parts.

The universal cloth FISHING is made up of sponges, rags and high absorbent cotton tricot.

Ideal for FISHING, to catch fish and clean your hands.

18 pieces package.