BOATGUARD 100
NEW
antifoulings
International antifoulings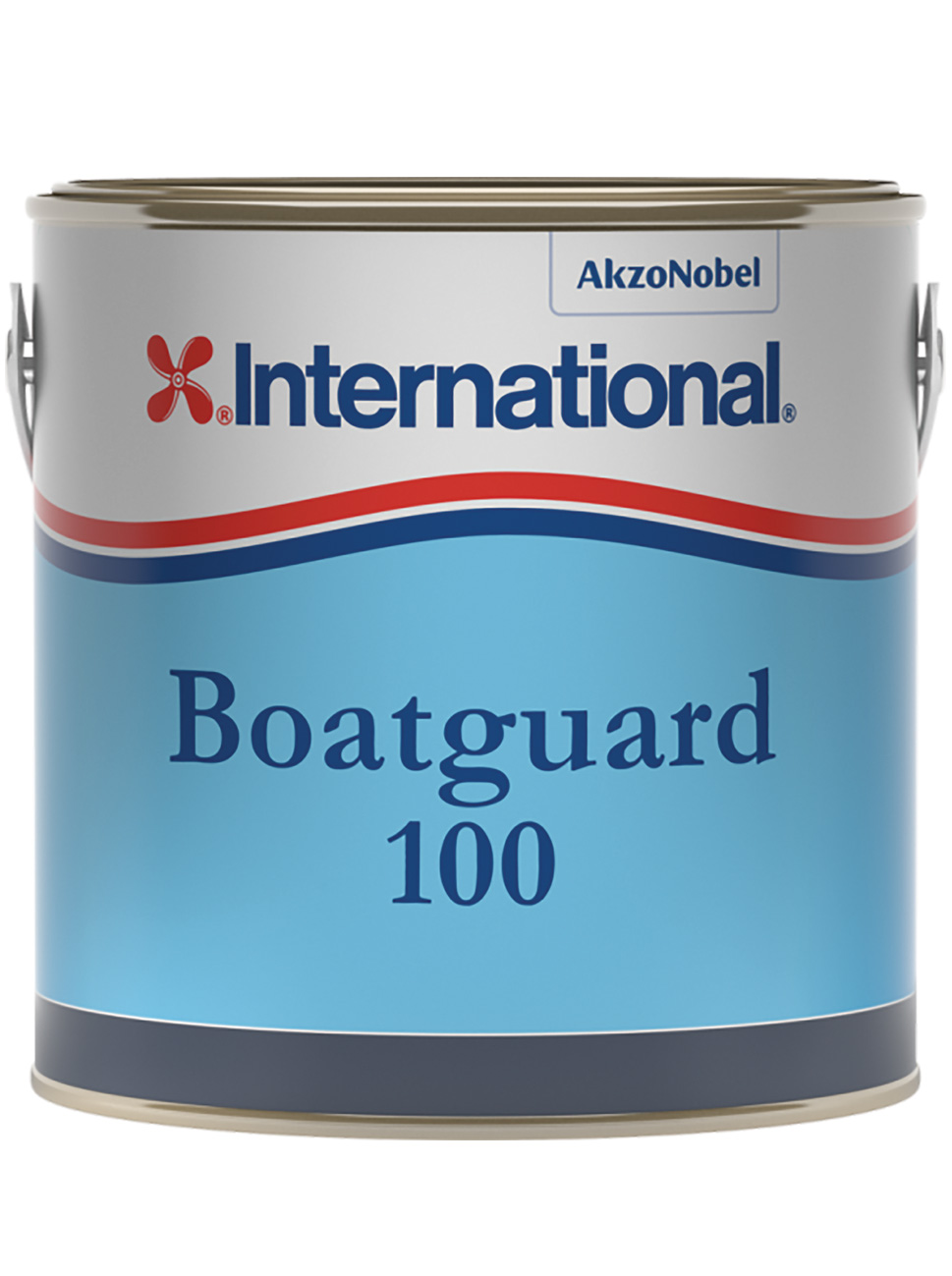 ABLATIVE ANTIFOULING WITH SEASONAL PROTECTION
Boatguard 100 is an ablative antifouling product suitable to use both in salty and fresh water effective against fouling organisms, slime, aquatic plants and animals.
Can be applied up to 6 months before launch.
◌ colour before application
● colour after submersion
Although every effort has been made to ensure the colours on screen are as close as possible to actual paint colours, we cannot guarantee an exact colour match. Paint swatch colours will vary depending on your screen settings and resolution. The manufacturer and the reseller cannot be responsible for slight variations.
HOW AND WHEN TO USE BOATGUARD EU
Compatibility

GRP, wood, steel/iron, lead.

Not compatible with VC 17 m cycles.

Not suitable for use on aluminium, light alloys and galvanised surfaces.

Application

Airless spray, brush and roll

Number of coatings

Apply 2 coats per season on hull and 3 coats on paddle boats, chines, rudders and keel.

Pratical coverage

9 m²/lt with brush, 3 m²/lt with spray

Launch

Possibility to apply this product and launch the boat from 8 hours (5°C) to 6 months.

HULL'S MATERIAL

TREATMENT

Bare Grp

Prime with Gelshield 200 for osmosis protection

Steel/lead/iron/wood

Use INTERPROTECT or PRIMOCON primer.

EXISTING ANTIFOULING

TREATMENT

In good conditions

Wash with water and leave it dry.

With unkown and incompatible antifouling, use PRIMOCON.

In bad conditions

Remove the antifouling with INTERSTRIP.
Thinning not recommended.