Home

/

COURTESY LED LIGHT PERLA MODEL
COURTESY LED LIGHT PERLA MODEL
Led lights
Led light
Courtesy lights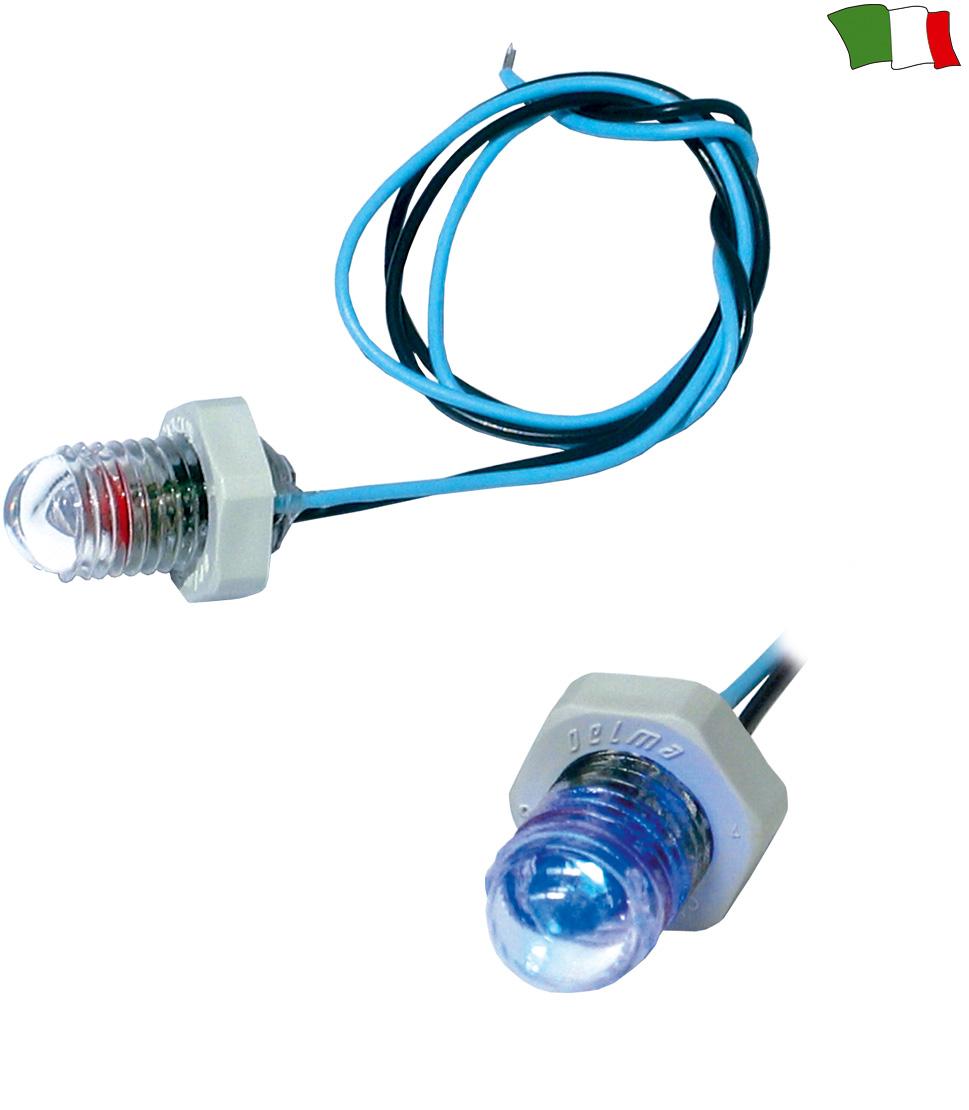 WATERTIGHT
Small and bright LED lights Perla model with a single-piece case and interior resin cover that make them completely WATERTIGHT. Easy and fast to install since they can be fixed with glue or screwed in and blocked with a nut.
Available in four different colours for illuminating or marking steps, borders, ladders,bathrooms, cockpit area and other environments.
They can be also used as simple spy-light.
Technical Features

Max light brightness

20 lux

Voltage

from 10 to 30 Vcc

no external transformer needed

Power

12 V - 0,3 Watt 24 V - 0,6 Watt

Protection class

IP 67

Lamp diameter

12 mm

Ring nut diameter

17 mm