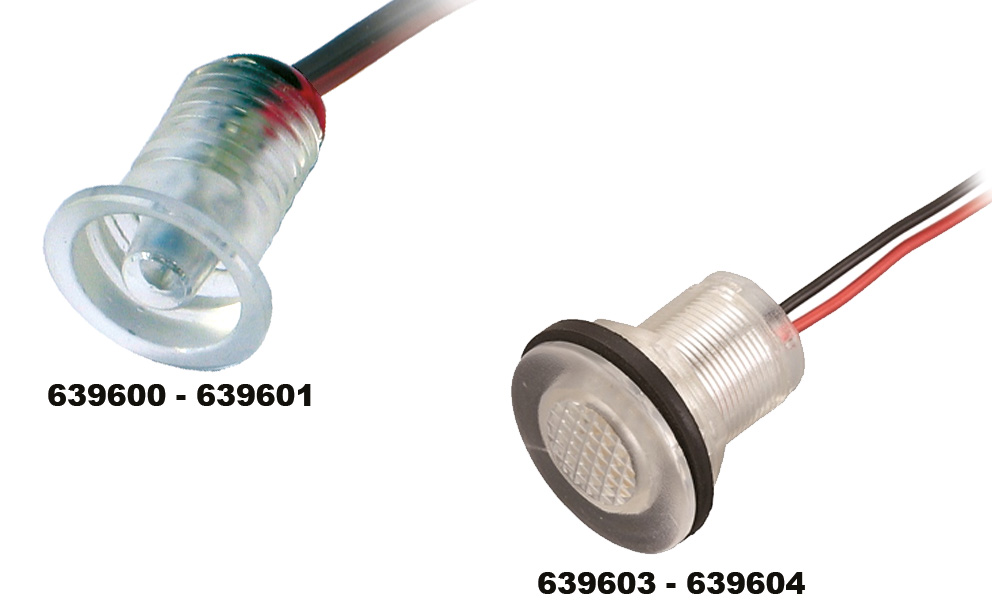 LED light usable also as courtesy light, available in two colours. The single-block case and the resin coating makes it completely watertight so suitable for outdoor use. It can be mounted with adhesive fixing, pressure fixing and with screw and nut.
Suitable to mark or illuminate steps, border, davits, gangways, toilets, cockpits and lockers.
It can be use also as a simple control light.